Owners
We offer a full wrap – around service, handling everything to do with guests and your property, while maximising your returns
and maintaining the on–going integrity of your property. It's all sorted by us, saving you time and sparing you the hassles,
giving you peace of mind.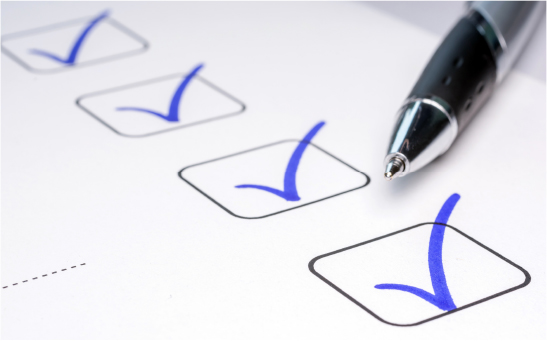 Investment return
Increase your property income and earn a better return on your investment, or let your home pay for your holiday.
Our professional team have the skills to maximise your investment and protect your asset. Your property returns will be managed by a qualified Chartered Accountant who understands the intricacies of investment strategies and asset protection.
Daily pricing, market monitoring (including upcoming events) & strategy reviews, ensure your property always stays competitive with returns maximised. Not just a hands-off faceless algorithm!
Your investment will be maximised! We deliver!
Send us an email with your property details
Guests
We'll handle everything to do with guests and bookings, all the intricate processes, multi- booking channel listing management, guest communications, hospitality, turnover, linen, cleans and payment.
All done by us!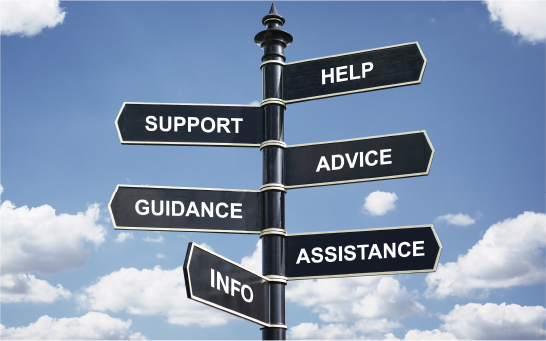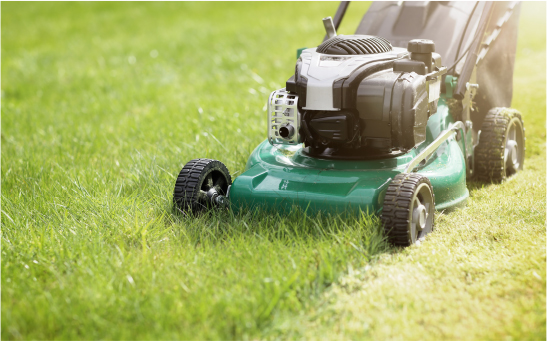 Your Property
Pillo will not only help you setup your property ready for your first guests, we'll be continuously reviewing things, ensuring your property and contents are always looking their best and operating well, including scheduling regular lawn and garden maintenance.
Any utility services and appliance repairs or replacements are handled swiftly and cost- effectively. We have procedures in place that ensure the security of your property.
You and your property will be in good hands. We deliver!
Send us an email with your property details
We do it ALL!
From working with you to get your property and listing up and running, handling everything to do with looking after your guests,
to continuously ensuring you property is always well maintained and looking its best.
It's all sorted by us.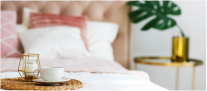 Property preparation and set up
Furnished (fully or partially) or not at all, if your place isn't fully furnished and kitted out and ready to go, we can help!
Pillo offers a full styling, furnishing and fit-out service. We can assist you on how to style your property to get the best returns as well as source and install what is required. Saving you time shopping, and taking away any stress.
Our 20-page checklist ensures all guests requirements are meet!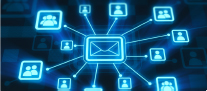 Marketing
We'll compile an enticing & well-crafted listing on multiple websites to optimise your return and occupancy,
supported by professional photography which window displays your property to its best. We actively manage your listing so it is always visible to potential guests.
Our professional and passionate team achieve great reviews, to earn you a top – notch  reputation!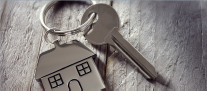 Key Exchange5>
Personalised check-in and check-out solutions to fit your property and your guests.
When used, self check-in lockboxes are always in a discrete and secure position with tight security protocols to protect your investment.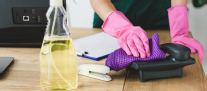 Housekeeping
Cleaning and turnover service by detail-oriented service teams. Supported by our regular property reviews.
We provide all the required high-quality hotel bed linens and bathroom towels for your guests, making sure it's comfy and easy for them.
Quality complementary kitchen and personal bathroom amenities add value to the guest's stay and help support their experience.
We make sure there are quality cleaners on hand to ensure the property continues to be well maintained during the guest's stay.
Comprehensive condition checks are performed after every check-out and on a regular basis.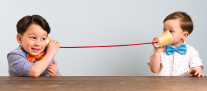 Guest Relations
We believe in the personal touch. Prompt communications and thoughtful, attentive service ensure your guests will have a worry-free stay.
We'll handle everything to do with guests and their bookings, including; all guest enquires, communciations and issues, before and during their stay.
You and your guests will always have access to one of our property management team, based here on the ground in Auckland.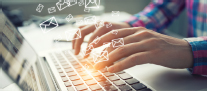 Dynamic pricing to achieve the best return5>
Pillo has invested in a pricing tool that sits above the various channel platforms.
We continuously monitor competitive pricing, forecasts times of high demand (e.g. events) and updates prices to ensure the highest ongoing occupancy and return. Pillo implements targeted strategies for achieving projected returns and occupancy goals.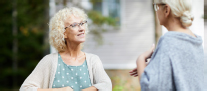 Neighbours, Building Management and Body Corporate5>
We respect the relationship you have with your neighbours and those associated with your property.
It is important to us that we foster a positive and supportive working relationship with any neighbours, building management and body corporate.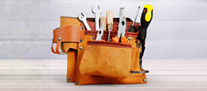 Maintenance5>
Swift solutions by our experienced trade professionals ensure your place is always in top shape. Including regular garden and lawn maintenance.
Property and contents are keep in good and working condition. Arranging any repairs and replacement as required.
Pillo performs comprehensive condition and inventory checks on a regular basis, making sure your property, and everything in it, is always looking it best. We'll ensure your property is fully kitted out and functioning for guest use.
Extra measures are taken to ensure the security of your property. For instance, all rubbish is removed from the property after each check-out, with no wheelie bins left on the street for days! Mail, gardens and lawns are not left unattended.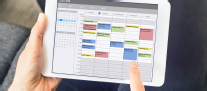 Always up to date5>
At all times you have viewing access to the calendar and booking details.
That way you always know how your property is doing and if there are dates available that you may want to use yourself.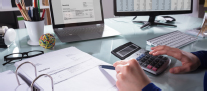 Reporting5>
You'll be sent monthly concise statements of your revenue and expenses giving you a clear picture of the value we add and the cash flow you've earned.
Where possible, any major issues or expenditure are communicated to you before expenditure is made.
Your money is banked securely and directly into your nominated bank account.
Guest receipts are banked directly into a Trust account, independent from Pillo's operational bank account.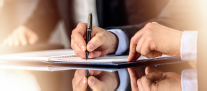 Contract5>
Pillo works with a variety of property situations, including fixed term contracts, where a property is only available for a fixed period of time, and continuous open-ended contracts.
One of the advantages of offering your property for short stay is the ability to have access to the property for your own/family/friends' use. This is easily facilitated.
Pillo charges
Clear and open charging with nothing hidden.
Charges are customised but here is a snapshot of our key charges:
(Please note GST is charged where applicable).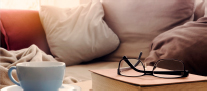 Property Set up & Listing charges
Pillo will assist you with the preparation of your property so it is perfect for your guests and create an impressive listing/s.

Pillo Set – up fee. Pillo set – up fee covers creating the listing, on-boarding and checking the property is fully equipped to receive guests.
Initial deep clean.
Cleanliness is consistently the top concern for guest, and they won't hesitate to let the world know in their public reviews! Pillo arranges a comprehensive clean to set the bar high and exceed expectations. If required after a period of bookings, a refreshment or spring cleans maybe required. After –stay guest cleans are paid by guests.
Professional photography
Professional photos are absolutely critical for your success. They are the window display for guests and quality photos helps ensure the high occupancy and returns you want.
Style design, furniture, appliances and home décor, source and installation.
Pillo will help you prepare your property, be it finishing off the décor or fully kitting out an empty shell. We work with professional interior designers who understand investment requirements and limitations, and who will create the right look and kit out the property for the right price.
All charges are customised to the level of service and purchases required.
Amenities start up pack.
To make the first couple of nights stay easy for a guest, a complementary supply of amenities will be on hand. This earns guests' goodwill and great reviews. Provided are customised kitchen and bathroom amenities plus cleaners to ensure the property is maintained. This charge is customised to each property, based upon items supplied.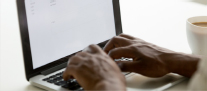 Regular charges
Pillo's full wrap - around service will ensure your guests have a fabulous experience, we'll maximise your returns and maintain the integrity of your property.
Pillo Management fee:
Pillo Management Fee covers managing the guest booking, including messaging and issues during their stay, key exchange and payments.
Charged as a percentage of Gross Room Rental. Percentage is based upon services required, number of booking channels property is listed on and ranges from 15 to 20 %. We do offer multiple property discounts.
Property maintenance charge:
Property maintenance charge covers facilitating any servicing, item replacements and where necessary attendance for any maintenance requirements. It will be a percentage if charged, based upon the total cost of third party services or purchases. A callout charge may apply.
Channel Host or Service Fee:
Booking platforms or channels (eg. Airbnb, Booking.com) charge hosts or service fees for arranging the booking and processing the transactions. The size of this fee various with channels and is a percentage of the gross booking.
To enable Pillo to offer our owners multi-booking channel listings we do incur additional processing, software and access charges.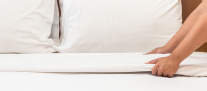 Guest charges
The following charges are paid by guests as part of their booking. These funds are retained by Pillo to make payment to suppliers.

After Stay Guest Clean: Guests are charged for this clean.
Linen: All linen supplied is charged to the guest.
Amenities Replenishment: Amenities are replenished after each booking so everything is perfect for the next guest.
"Janet and the Pillo team manage my property and do an awesome job. I am overseas most of the year and it is reassuring to know that not only is the property is in good hands - it is totally hands off for me! If you require hassle free management of your property I would highly recommend them". - Chris M (Owner)
"The team at Pillo do any excellent job of looking after my property and making sure I get the best possible return" - Scott M (Owner)
Pillo have been great since the start, a professional team, seamless setup & management - even with my very flexible schedule. Recommended! - Andrew (Owner)